One sweep with CleanField and let the dust be gone
Free Elastic Broom L
Available from 20 to 45cm. You name it, we got it!
Glass water marks
Bubble foams on floor
Dirty tiles
Puddles
Hair or dust
Easy-to-use and simple design
180 degrees rotatable head for easier cleaning
Smooth and durable synthetic rubber surface suitable for removing hair, dust, water, and more
Works best on floors, walls, glass, or tables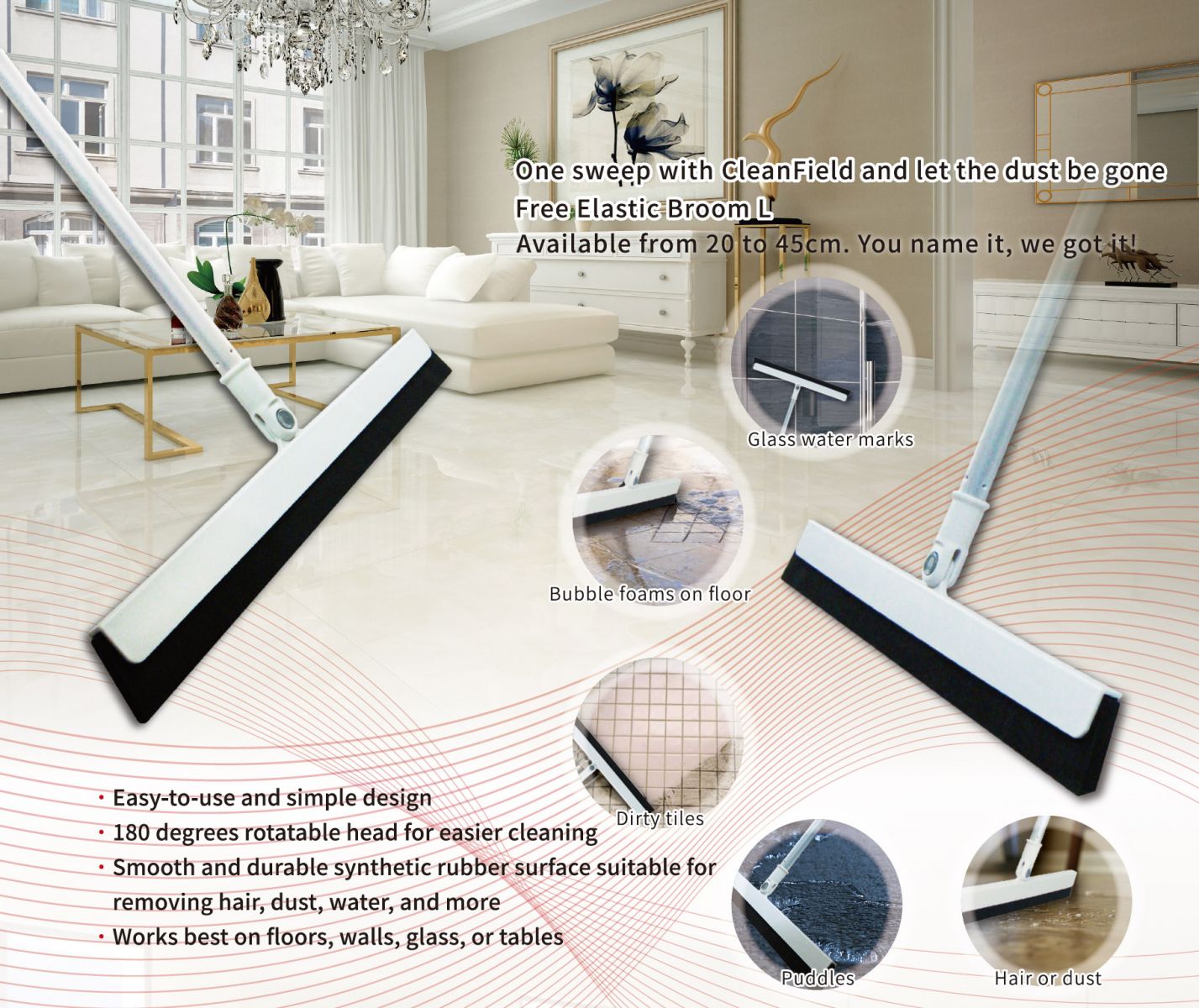 Ideal for cleaning puddles of water, hair, and dust. The broom prevents dust from flying when you broom, which are safer for your lungs. Ideal for removing hair at professional beauty salons, as well as kitchen cleaning and general water removal from floors!